Admission and application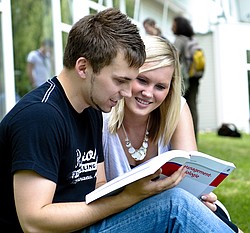 Under "Admission and Application" you can read all about admission criteria, how to apply, deadlines and more.
Start by reading everything thoroughly. This will help ensure that you have the qualifications to apply, as well as information about the costs of the programme before you continue with your application.
Pre-Registration
An online pre-registration via the internet is required prior to your initial admission to a university degree program at BOKU. If you access the site outside the actual admission period, you will be able to view when registration is possible for the following semester.
If you have previously studied at BOKU, a pre-registration is not required.
More information is available here.
What's coming next?
These are the stops following your pre-registration:
Decision of which study program(s) you wish to enroll at BOKU.
Admission to a study program at the Student Registration Office (Studienabteilung) (during the actual admission period).
Payment of the student union fee and the student fee ("Studienbeitrag") respectively.
Activation of your BOKUcard and IT account.